The Fair Oaks Voice
Front Page December 4, 1995
---
Online Banking
eMail
Work on Production Staff Begins
---
Online Banking
by KC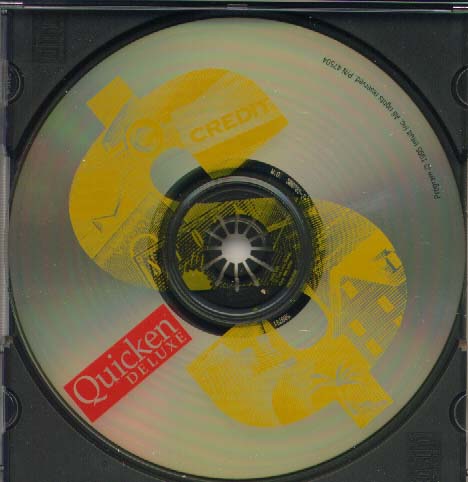 Quicken Deluxe, Online Banking on CD-ROM
---
Online Banking is available in Fair Oaks. I have just signed up to use Quicken 5.0 for Windows on my IBM compatible personal computer to access my accounts at First Interstate Bank. I will give you a report in the next month about my experiences.

New technology is going to change the way we handle our money and pay our bills during the next few years. Soon the majority of our money will be handled electronically. Online banking will allow checks to written and cashed electronically, doing away with the paper checks. If that is not enough some companies are in the process of creating digital cash or electronic cash sometimes referred to as ecash. Ecash is expected to have similar properties to present day cash. It will be usable for any type of transaction be between individuals as well as businesses and will maintain the privacy of the parties involved, (no record of the transaction would be kept).

Who is making the decision about these systems? Will they make our lives better or just more complicated? Will there be new security risks that expose customers to possible losses? Most of us understand the risk of carrying cash and of the use of ATM's in isolated places late at night. But will it soon be possible for a computer hacker to wipe out our bank accounts before we know it? Who will be responsible for these thefts? These kind of questions require a great deal of expertise to answer and maybe some inside information about the way these electronic banking and cash systems work. Hopefully our news gathering media of all types will find the expertise to monitor this electronic money revolution. The Sacramento Bee has been covering subjects like "Banks On Line" (below), Byte Magazine reports on electronic cash in "Cash on the Wirehead" and The Fair Oaks Voice has been co-sponsoring Internet introduction classes. Also the Fair Oaks Voice will be asking for public comment about the design of our new electronic money systems.

I have talked (via eMail) to Jon Udell, executive editor of Byte Magazine, about Byte's interest in covering security and design of the internet and online banking. Jon said that Byte will be "following the ecash and online business". As an example he mentioned the June 1995 article by Andy Singleton on electronic cash in "Cash on the Wirehead" (page 1) http://www.byte.com/art\9506\SEC8\ART4.htm .

The Sacramento Bee is covering online banking. On page 1 of the Sunday October 23rd Business section the Bee examines "Banks On Line". The article mentions six banks (Bank of American, First Interstate Bank, Sanwa Bank, U.S. Bank and Wells Fargo Bank) and three software packages for use on your personal computer (Quicken, Microsoft Money and Managing Your Money).
---
---
Back to Index
---
---
eMail
by KC
---
Electronic mail (eMail) is now available to any personal computer owner through the internet and online information providers like America On Line, Compuserve and Prodigy. In some business environments it has become the primary method of communication. As described in the November 8th page 1 ComputerWorld article "Taming the E-mail shrew" an associate director of computing receives 1200 eMails a week. Recently on his vacation, not wanting to return to a week of unanswered eMail, he spent 30 hours responding to his eMail.

Companies who use eMail look very carefully at the systems they implement to insure it meets their needs and is economic, but what about the eMail systems that the home consumer will find available to them? Will they replace the US mail system as we know it today? Will we end up paying for junk eMail sent to us? Will we be able to restrict who can send us mail?

Have you started using eMail? Would you like to have the ability to refuse junk mail? Do you want a receipt returned when the mail is opened by the receiver? Do you want the sender to cover the cost of the mail? Do you want to have the mail sorted for you? Are you satisfied with the security available today? If you have some ideas about how eMail should be designed, please let us know at fov@sna.com
---
---
Back to Index
---
---
Work on Production Staff Begins
by KC
---
As stated in the last issue of the Fair Oaks Voice, October 23rd, we are working to put together a professional staff to publish the next scheduled issue of the Voice on April 29, 1996. We are continuing to publish the Voice on the internet from time to time.

This print edition of the Fair Oaks Voice is being produced by Five-Star Solutions, Inc. and includes the articles published on the internet since the last print issue of the Voice. Evelyn, Vicky, Lorrie, Penny and Connie are setting up the procedures and systems that our staff will use to publish the Voice in print. This issue is the first trial of that effort.

We will continue these trial issues from time to time through March to develope our procedures, to train the staff and to keep you up to date on what is in the Voice on the internet.
---
---
Back to Index
---
---