The Fair Oaks Voice
Front Page October 10, 1995
---
Time Capsule Contains Computer Chip From The Voice
Free Internet Introduction
---
Time Capsule Contains Computer Chip From The Voice
---
`
Centennial Capsule
buried September 16th to be opened in 100 years. The 2 foot by 5 foot capsule contains items donated by the people of Fair Oaks.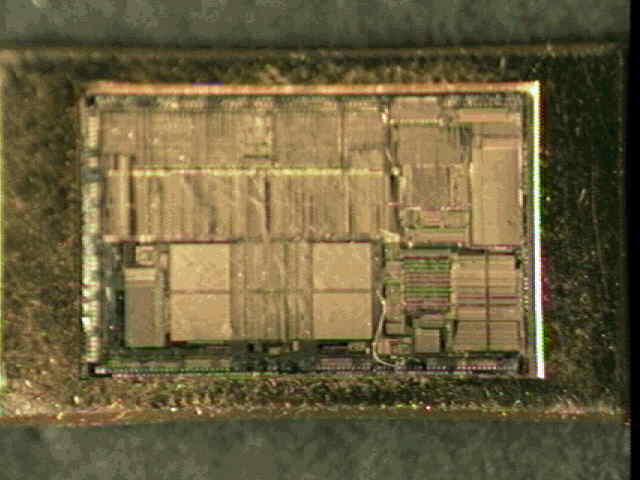 Intel 486
Time Capsule Contains Computer Chip From The Voice
To Fair Oaks Residents of the year 2095

I believe the Fair Oaks Voice is the first community newspaper to publish its first issue electronically. The Voice began publication on May 1, 1995 in newsprint (see enclosed copy) and electronically on the internet (the first world wide interconnection of computers used by both the private and public sectors). The story of the first issue appeared in a May 15th newsletter explaining "Where is the May 15th Voice" (see enclosed copy).

The Fair Oaks Voice is published using a Dell Latitude XP notebook computer (see enclosed advertisement). The central processing unit (CPU) for this notebook is the Intel 486 DX microprocessor, which packs 1.2 million transistors onto a .414" x .649" die. The 486 DX CPU integrates a floating-point unit, on-chip cache memory and a memory management unit. Systems based on the 486 can deliver more than 40 million instructions per second. A 486 CPU made into a lapel pin is included.

My hope is that the Fair Oaks Voice can help lead the way toward a community that uses computer technology to communicate. That people concentrate on what views they hold in common and work together providing direction for our rapidly changing world to continue the sense of community many of us share here in Fair Oaks.

Sincerely,

Ken Clement
Publisher, The Fair Oaks Voice
---
---
Back to Index
---
---
More Free Internet
---
The first Internet introduction presented at Fair Oaks School in September was a success and was filmed by KXTV channel 10 news. KXTV 10 is on the internet at http://www.calweb.com/kxtv10/.

The Introduction will be presented again in October and November. Fair Oaks Elementary School and the Fair Oaks Voice invite you to this introduction to the Internet, the Information Super Highway. It will be a hands on experience using computers in the Fair Oaks Elementary School to access the internet. This is a chance for you to see and experience first hand the information technology that all local students will have access to this school year.

The introduction will consist of demonstrations of the internet services and instruction in the basic skills of Internet use.

Attendees will have a chance to try out the services at the computers as they are explained. This is a chance for you to get a free introduction to internet.

Presented by Ted Perry (Educational Technologist - San Juan Unified School District) and Carolyn Perry (Teacher, Fair Oaks Elementary School) and student helpers from Fair Oaks School.

The introduction will be held in the Computer Lab at Fair Oaks School, 10700 Fair Oaks Blvd at Winding Way, Wednesday October 18th from 6:00 to 7:00 just prior to the PTA meeting and Wednesday November 15th from 5:30 to 6:30pm.
---
---
Back to Index
---
---