The Fair Oaks Voice
Front Page August 7, 1995
---
Historical Society Walking Tour
Next Issue September 5th
---
Historical Society Walking Tour
---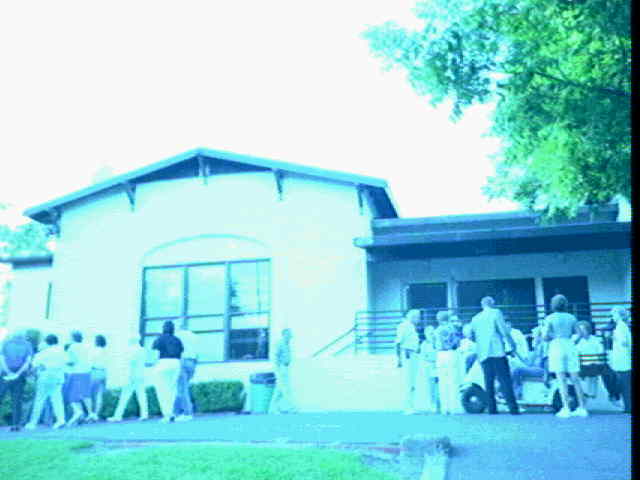 Historical Tour Begins at Clubhouse
The Fair Oaks Historical Society, continuing the community-wide celebration of the Fair Oaks Centennial, is sponsoring a walking tour of historical sites in Fair Oaks Village.

The tour, carefully planned by longtime residents and Society members Iva Langness and Lois Frazier, focused on twelve buildings or sites that were significant in the period from 1900 to 1920 (library, school, Slocum house, Slocum-Gore store site, Vaugh barbershop, Gore-Slocum bank, Conkley house, Murphy Block, butcher shop, ice house, plaza and Land & Stage Company.)

The Fair Oaks Historical Society invites the community to share in the additional walking tours planned for each Sunday during August. For more information call Society President Ralph Carhart at 961-6301.
---
---
Back to Index
---
---
Next Issue September 5th
---
The Laser treatment on my left eye went well. It has reduced the chances of a detached retina in my left eye from one in seven to one in a hundred. I can now slowly start getting back into shape. I still have bouts of double vision, but I am working on that. I will be taking a couple of weeks off and then I will start working on the next newsletter version of the paper to be published on September 5th.

As I get better I will be working with local businesses to secure enough advertising to print a newsprint version of the paper. The emphasis will be on the Shop Fair Oaks First policy of the Voice. I would be interested in any thoughts readers might have about the policy.

Many thanks to the support you subscribers have given me through the last few months.
---
---
Back to Index
---
---