The Fair Oaks Voice
Front Page July 24, 1995
---
Eppie's Great Race
Refund ?
---
Eppie's Great Race
---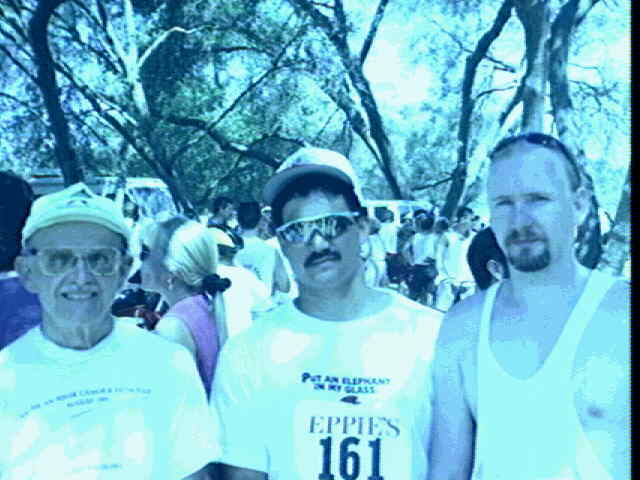 John Webster's Team
The 22nd running of Eppie's Great Race, the worlds oldest triathlon, came through Fair Oaks on Saturday, July 15th. The race is held in the American river parkway between California State University and Sunrise bridge. For one Fair Oaks resident, 71 year old John Webster, it is annual adventure. John's team is pictured above -- left to right paddler John Webster, biker and son Tyson Webster and runner Ron Castleman.

The race starts at William Pond Recreation Area across the river from Goethe Park. The runners race 5.82 miles down the bike trail passed Howe Ave, to the bicycle transition area across from California State University Sacramento. The cyclists race 12.5 miles up the bike trail to the Sunrise bridge where they hand off to the paddlers. The paddlers race 6.35 miles down river to Goethe Park.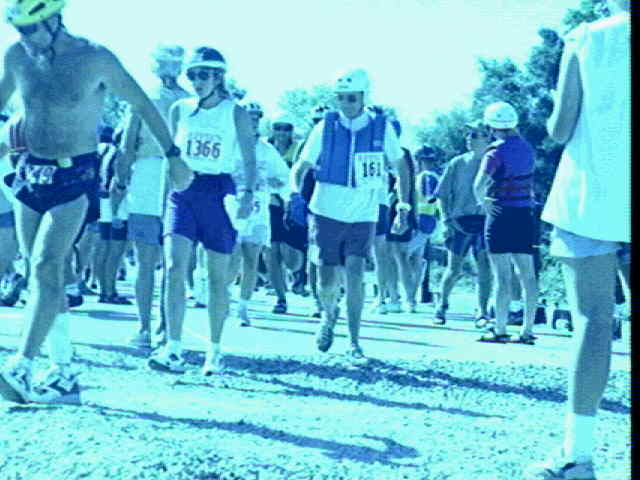 John Races for his Kayak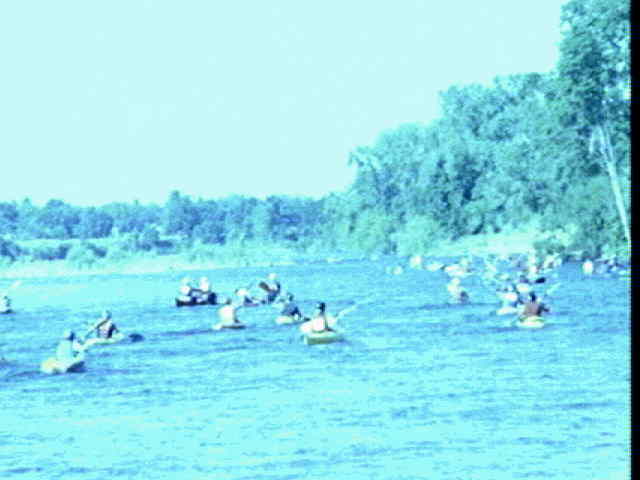 Racing down the river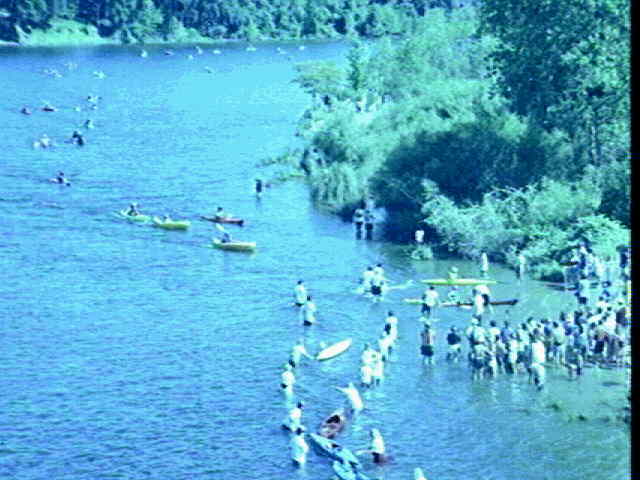 Boats to the Finish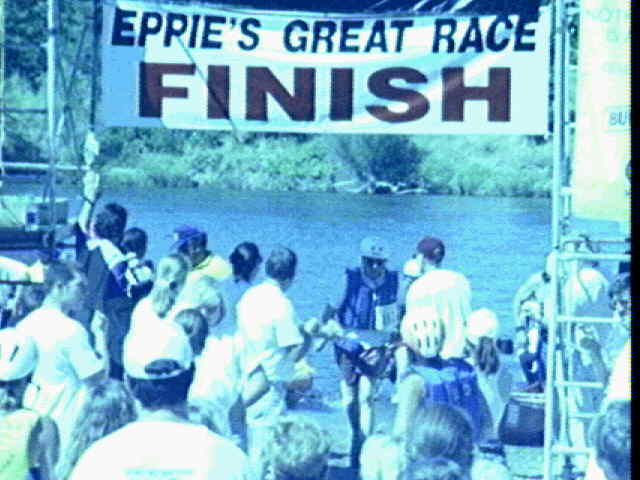 John at the Finish
Above you see John at Sunrise bridge as he races for his kayak. The last picture shows John finishing the race, with a team time of 2 hours and 12 minutes. The team placed 16th in the sit on top division.
---
---
Back to Index
---
---
Refund ?
---
It has been almost three months since my eye surgery and the gas bubble in my eye has dissolved. I am able to see almost good enough to pass the eye test for driving, but straight lines appear as wavy lines to my right eye and I cannot read newsprint with it. The vision may continue to improve through the end of October, but now I have days when I feel a little sea sick because stationary things seem to be moving as I move my head. On August 1st I will have preventative Laser surgery on my left eye. This is an office procedure that requires no recovery time.

At the present time I am not able to work full time. It will probably take three to six months for me to lose the 20 lbs I have gained and get back in the shape I was in before the surgery. During this period I will not be able to do everything I would like in publishing the Voice in newsprint and on the internet. So I have made a choice to focus on the internet version and print the newsprint version only when I have fully recovered. Since this means you may not receive a newsprint version for a number of months I wanted to clarify what I am offering subscribers and give you the choice of a refund.

I will be sending a newsletter to subscribers once or twice a month that summarizes what is happening on the internet version of the Voice. The cost of a subscription will be $20 per year for new subscribers until the newsprint version is resumed. At that time the newsprint version will be available free of charge at various locations throughout Fair Oaks. The subscription rate will go to $25 per year and will include newsletter updates between newsprint versions.

I will be offering a full refund to all current subscribers through the end of September. Just send a self addressed stamped envelope to:

The Fair Oaks Voice
8125 Sunset Ave, Box 257
Fair Oaks, CA 95628
---
---
Back to Index
---
---